August 12, 2016 12:03 am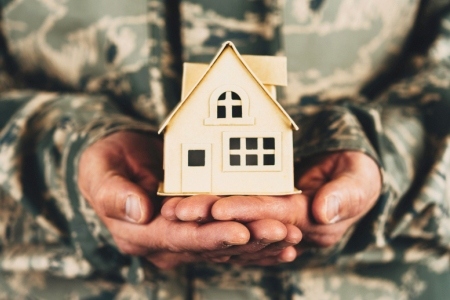 Over the past five years, the amount of homeless veterans has dropped by close to 50 percent, marking significant progress in the Obama Administration's initiative to end veteran homelessness. Less than 40,000 veterans are homeless, as of the beginning of this year.
The reduction comes as a result of the Opening Doors program, which involved the U.S. Department of Housing and Urban Development (HUD), the U.S. Department of Veterans Affairs (VA), the U.S. Interagency Council on Homelessness (USICH), and other agencies at the federal, state and local levels.
The HUD-VA Supportive Housing (HUD-VASH) Program has been instrumental in the success of the initiative, as well as the Mayors Challenge to End Veteran Homelessness charge, which has helped eradicate veteran homelessness in two states and nearly 30 communities to date.
"We have an absolute duty to ensure those who've worn our nation's uniform have a place to call home," HUD Secretary Julian Castro said in a statement. "While we've made remarkable progress toward ending veteran homelessness, we still have work to do to make certain we answer the call of our veterans, just as they answered the call of our nation."
HUD urges veterans who are experiencing homelessness (or are at risk of becoming homeless) to call 1-877-4AID-VET, or their local VA Medical Center.
Source: U.S. Department of Housing and Urban Development (HUD)
Published with permission from RISMedia.