October 18, 2016 1:00 am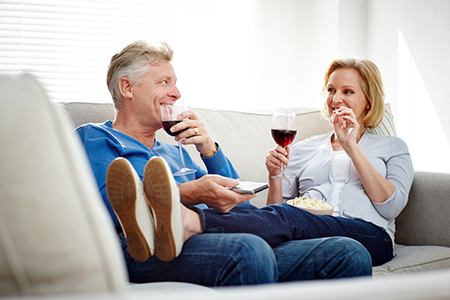 "What did I spend all that money on?!"
Most of us have had that reaction at one time or another—it usually comes when we see that sky-high credit card bill come in.
What
do
we really spend our money on? Online coupon collector RetailMeNot recently discovered the answer as part of its "WTF Did I Spend My Money On?" campaign.
Food
– Each week, 85 percent of us stock up on groceries, averaging $115, and 74 percent of us treat ourselves to a meal out each week, averaging $58. All that eating out can add up— $3,016 a year!
Beer
– Forty-eight percent of us aged 21 and over buy beer each month, racking up $50 in the process. That's pouring out $600 a year!
Coffee
– Forty-eight percent of us spring for a cup o' Joe each week, averaging $18, or $936 a year. That's almost a grand!
Wine
– Forty-three percent of us aged 21 and over purchase wine each month, averaging $51—about the same as beer buyers.
Other common contributors to spending, according to RetailMeNot, are manicures and pedicures—averaging $1,471.08 a year!—and pet supplies, averaging $221 per month for dog owners and $192 per month for cat owners.
More of us are also spending on newer types of recurring expenses—rides from Lyft or Uber average $45 per week ($2,340 per year), and meal delivery services average $42.44 per week, or $2,206.88 per year, RetailMeNot found.
What are
you
spending your money on?
Source: RetailMeNot
Published with permission from RISMedia.