March 30, 2016 1:48 am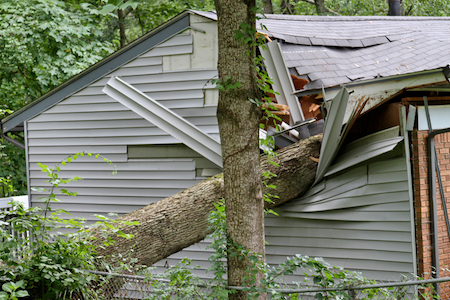 Disasters can be devastating— but many homeowners will experience further devastation due to fraud.
"Fraud is an unfortunate reality in post-disaster environments," says Joe Wehrle, president and CEO of the National Insurance Crime Bureau (NICB). "As any recovery gets underway, fraudsters often converge on affected areas to scam disaster victims out of their money while promising to do repairs. The last thing victims of disaster need is to be victimized again."
Homeowners in disaster areas should be alert to the potential for fraud by unscrupulous contractors and home repair businesses. Typically, contractors go door to door in affected neighborhoods offering clean up or construction and repair services. One common scheme involves the contractor pocketing a down payment with no intention of completing the job. Another scheme involves contractors performing shoddy work or using inferior materials to increase their profit.
Before hiring any contractor, call your insurance company—they will honor their policy, so there is no need to rush into an agreement with a contractor who solicits repair work.
Wehrle and the NICB also suggest the following steps to take before hiring a contractor:
Get more than one estimate.
Get everything in writing—cost, work to be done, time schedules, guarantees, payment schedules and other expectations should be detailed.
Demand references and verify them.
Review the contractor's driver's license.
Write down the license number and his or her vehicle's license plate number.
Never sign a contract with blanks
; unacceptable terms may be added later.
Never pay a contractor in full
or sign a completion certificate until the work is finished. Ensure reconstruction is up to current code.
Make sure you review and understand all documents
sent to your insurance carrier. Never let a contractor interpret the insurance policy language, and never he or she discourage you from contacting your insurance company.
Bear in mind, too, that almost all of these types of scams are unsolicited. Bottom line: if you didn't request it, reject it.
Source: NICB
Published with permission from RISMedia.