May 31, 2016 1:42 am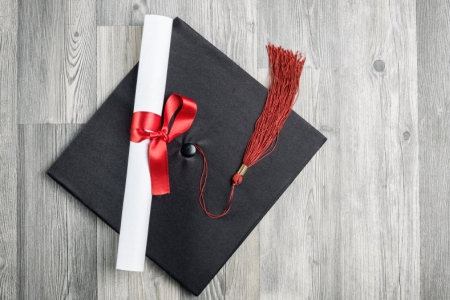 Each year, scores of college grads hit the streets in search of their first job. Before you (or a recently graduated loved one) start pounding the pavement, get ahead of these hard facts, according to Yahoo! Finance.
Credit card debt is a killer.
You may find yourself bombarded with (and tempted by!) credit card offers after receiving your first few paychecks. Carrying credit card debt comes with high interest, and, often, stress. Don't risk ruining your credit before you've established your independence. Charge no more in any month than you can reasonably pay off when the bill arrives.
Your boss is not your friend.
It's great to have a boss you like, and even better when the feeling is mutual, but remember: your boss's top priority isn't you. It's bottom-line company performance, so mind your p's and q's and remember that your job evaluation is worth more than a pat on the head.
Save more than you think you can afford.
Putting off saving "until later" can cost you thousands of dollars long-term. Don't put off investing in your future. Make saving a priority. Take advantage of company savings options, if possible.
It's okay to quit.
Few first jobs turn out to be the opportunity you expected. Statistics show the average young adult has had seven jobs by the time they reach 30. Don't be hasty. The idea is not to burn bridges, but to build them. Learn whatever you can from every job, and take those new skills with you to the next.
Published with permission from RISMedia.