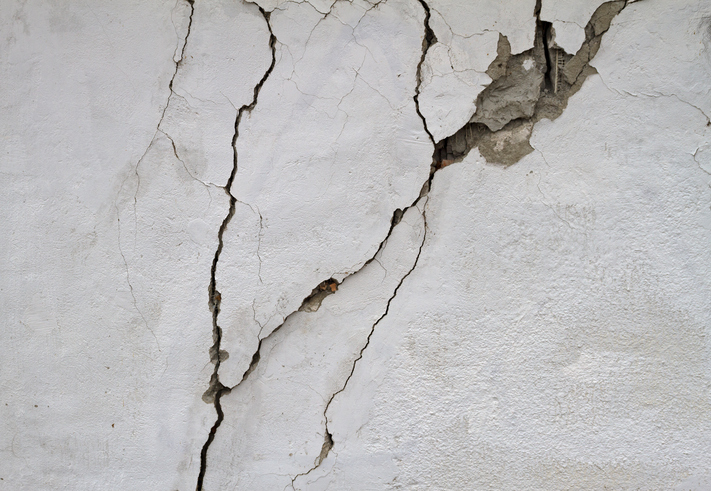 In talking with remodelers and interior designers this year, the biggest trend seems to be: less is more - especially when it comes to interior walls.
So in the interest of learning the ins and outs of interior walls, we turned to Lee Wallender at thespruce.com. He examined the difference between renovating load-bearing, versus non load-bearing walls.
Wallender says while walls always define rooms, they only sometimes bear weight from above and are important to the structural integrity of the entire house.
He notes that:
- All exterior walls are load-bearing.
- If the wall parallels the joists above, it is likely not bearing loads.
- If a wall is bearing loads, it will be built perpendicular to the joists above it.
But walls built at a perpendicular angle still might be non load-bearing. A closet is a good example.
When removing a non load-bearing wall, Wallender says the main thing that you need to be concerned about is utilities running through the interior wall: electrical, plumbing, cable, and telephone. If your interior non bearing wall has utilities, then you have the added cost of hiring a plumber or electrician to come in and "cap off" those utilities.
On the other hand, load bearing walls are structural elements, so he says removing a load bearing wall and replacing it with a beam is significantly different from removing interior non load bearing walls.
He says when you or a contractor remove a load bearing wall, it must be replaced with either:
- Beam Only: Horizontal beams of sufficient size. Other than the two ends, the beam has no vertical resting points.
- Beam + Post: Horizontal beams whose strength is augmented with one or more vertical posts between the two end resting points.
Wallender says it should come as no surprise that your local or county permit agency wants to know if you are taking down a wall that affects the structural integrity of your home.
Even though you have determined that you can remove your wall with zero effect on the house's structural integrity, he says your city or county permit agency still does not quite believe you. This is because there is a long history of homeowners before you removing walls and causing serious damage to the house and even injuring others.
Published with permission from RISMedia.